Just a heads up – the golden snowball site may be go offline for a couple of days.  If it does I'll get it up ASAP.
——————————————————————-
OK, Syracuse finally picked up a few more inches of new snowfall to add a little bit to their lead.  Most of the snow has been staying up north of Da'Cuse but has to drop south sooner or later I would hope.  I also hope that the other cities, Rochester, Buffalo and Binghamton get it going pretty soon.
Binghamton has been doing good lately as far as the snow totals go managing to keep some snowflakes between them and the bottom three cities.  It always looks like the snow is around Rochester but must just be missing them.  I think with the coldest air of the season finally here that we all will be adding to our snowfall totals this week.
A picture from Grace, a friend in the Central Square area just taken!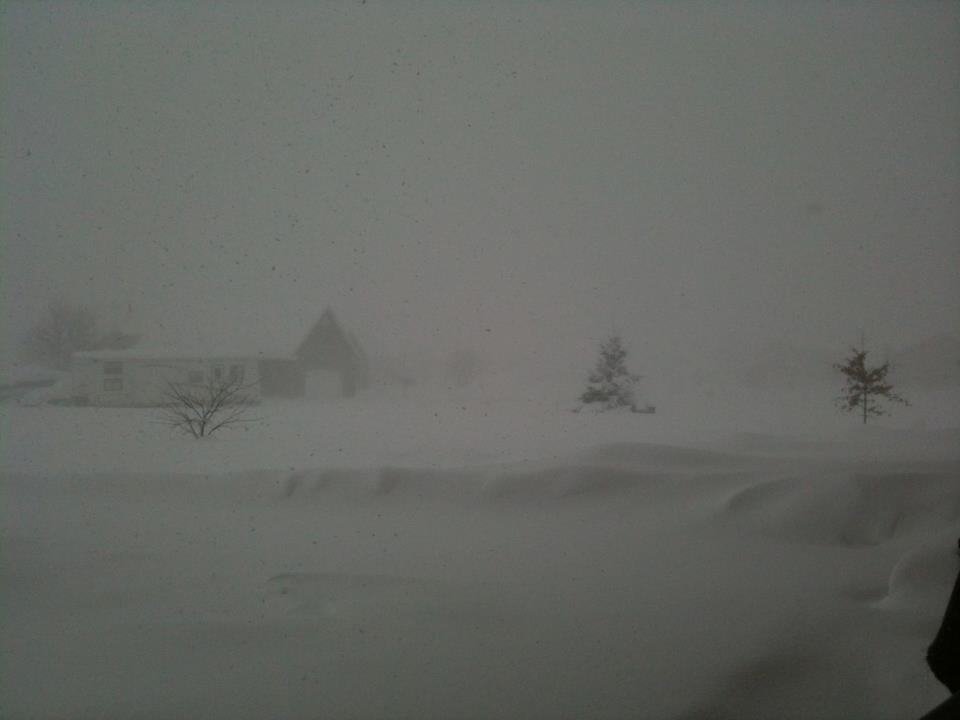 There have been a few good bands of snow hanging to the north of Syracuse which is a good thing for the other cities.  The last couple of days the lake effect snow bands will start to drop toward Syracuse but then suddenly stop right on the border.  These are some decent snow bands too which have dropped probably close or over a couple of feet on the cities up north like Central Square, Oswego, Fulton, the Tug Hill area and other towns.  No doubt the snowmobilers are loving it

I was just looking around at the national snow contest at www.goldensnowglobe.com which was updated yesterday.  Syracuse still is in first place in the nationals but reading around today I see that Erie, Pa got pounded pretty good and may have taken the lead.  Right now it's close and it will depend on how Erie did overnight last night.  I'll try and get a top 10 update in later when the new snow stats come out.  Unfortunately as it always seems the case the decent snow is to the south of Buffalo.  Maybe Buffalo will pile on some snow with this cold air in place.  Let's hope so.
Have a Great Day Everyone 😉